Frequently Asked
Questions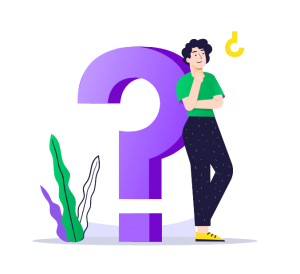 Can you explain how Adscanhelp works?
Ads Can Help is a straightforward and efficient method. We advertise your YouTube channel by boosting its videos. Only Google Discovery advertising (in-feed video adverts) is used. The adverts appear in YouTube's suggested area, search results when someone searches for similar material, and on the mobile platform's main page.
Is it legit?
Yes. Google is a partner of Adscanhelp. We were a part of Google's Acceleration Program for Partners. To advertise your channel, we solely utilize Google Ads. It's the only option to advertise on YouTube directly. Our promotion is entirely legal and does not infringe on YouTube's terms of service.
Now I want to know even more about how Adscanhelp works. Is it a subscription?
No way, no how. Your promotion will run for one week. You may extend your promotion by paying for it again when the week is over. If you use the automatic payment option, we will bill you automatically if your balance falls below $1. It is important to note that you may turn it off at any moment.
Why is the promotion set to run for a week?
Both our algorithm and Google Ads' algorithm require time to understand. If we spend your balance in one day, we might not obtain the outcomes you want.
And how much does it cost?
You may begin with $39. It will receive around 2000-4000 views depending on the video's performance. The offer provides you with free new subscribers, likes, and comments.
How many new subscribers can I get using Adscanhelp?
It is determined by your budget and the nature of your content. There's no limit!
So how can I start?
1. First, you need to register. 2. Then you need to add your YouTube channel. 3. After this, you can choose what videos you want to promote and what targeting options you want. 4. Now you can make the payment, and we will start the promotion after your videos pass the Google review, which usually takes several hours.
Is it difficult to set all these settings?
No, it isn't. However, if you are unsure of the parameters required for your promotion, just set it to automatic. We will do all of the work for you.
But what if I want to promote one video only?
Simply choose this video and we will promote it solely.
What guarantees do I have?
Let's see what happens. We work with Google as a partner. We don't have any negative feedback. We are fully registered, and you may learn more about us on our website. We accept credit cards and PayPal payments, so you have two assurances. We send out invoices. We offer an obvious and upfront return policy. If your promotion has not begun, we will reimburse you the unspent balance or the whole balance.
Where can I read the reviews about Adscanhelp?
You can look it up online. We have reviews on review sites as well as on YouTube, Google, Trustpilot, Sitejabber and many more. Remember that most people dislike spending time writing positive evaluations. And we will never purchase fake reviews. That's why we don't have as many reviews as some other services, which frequently start with "I've been looking for this service since the day I was born..." Fake can never be good. So, if you want to leave a review for us, please do so.
By the way, I need 4,000 public watch hours and 1,000 subscribers. Can you help me?
Only subscribers who watch your videos can accumulate 4,000 public watch hours. The more subscribers your channel obtains from the campaign, the more new videos they will view on your channel, and the sooner you will hit the 4,000 watch hours objective.
Where can I see the promotion performance?
In the dashboard of Ads Can Help. We will also provide you promotion results through email once a week.
What if I have more questions?
Please contact us via live chat on the site or email us at contact@adscanhelp.com
Okay, but some services sell views, subscribers, likes. What about them?
Please do not utilize services that offer subscriptions. It's the absolute worst thing that could happen to your channel. You will permanently harm your YouTube channel. YouTube's fake engagement policy is unequivocal: "YouTube doesn't allow anything that artificially increases the number of views, likes, comments, or other metric either through the use of automatic systems or by serving up videos to unsuspecting viewers...." If someone is offering you the exact number of new subscribers, there will be bots or people getting pennies for subscribing to your channel. But none of them will watch your new videos. Because bots don't watch videos, and if there are real people, they usually don't use their work channel to watch the videos of fooling people. The only legit way to increase engagement is Google Ads. And this is what Ads Can Help does.
What do we want to convey to consumers?
Speak loudly to everyone if you are satisfied with our service, and please say in a low voice to us if there is something about the service that you would like to improve. We are looking forward to hearing everyone's input to improve the service. Thanks!
Thank you indeed for your time. Here is a small gift for you!
Please use this code to get a 15% discount
for your first week of promotion:
Do you have further questions?