How much does a YouTube channel cost? This blog will provide information on how much it costs to create a YouTube channel and how to control the YouTube channel cost.
Millions of people have started to use YouTube as a primary source of entertainment. The number of YouTubers who have a subscriber base of over a million is increasing every day. 
Best YouTube promotion free | Increase Organic & Legit
About the YouTube industry
YouTube is great for its extensive collection of videos, and it's now become the most popular platform for both creators and viewers.
This platform receives millions of new video uploads from individuals worldwide.
The platform keeps improving:
Every minute of each day, YouTube receives over 300 hours of new video uploads from its users!
Since 2005, Youtube has gradually grown to be a fantastic community for many people who make videos of various types. People post their favorite music, comedy skits, instructional courses, tutorials, and even self-promotional videos.
Besides, people have the chance to become influencers who have made full-time careers on YouTube. They have popularized many different niches across YouTube by making videos about many topics. People can watch them if they want to learn a new skill or could just sit back and relax while someone else provides a service for them!
You may also like: How to make your youtube channel public
Why do people decide to create YouTube videos?
How much does it cost to start a YouTube channel? For starting a YouTube channel, you'd better consider the following statistics regarding why people create channels on YouTube:
The audience is rapidly expanding. According to a recent estimate, almost 82 percent of all traffic would originate from various videos on the search console by 2021 (recode.net). Based on current data, it appears that this prediction is true.

The size of your audience might be small at first, but if you keep doing what you love, performing well, and making people laugh, there will soon be more than 1.57 billion reasons why they should check out your videos!

Simple production – Everyone believes that creating YouTube videos is a difficult task. Well, you must consider the notion of generating viral content, fulfilling challenges, and advertising on YouTube yourself. Make sure that your films are correctly edited at the same time.
Success – After getting more subscribers, you can simply advertise yourself by posting your blog posts on other social networking sites like Pinterest, Instagram, or Facebook. This one helps to increase your audience to the level in which you can make a full-time living from ads or affiliates. There are many ways to YouTube channel promotion service, making it easier to get your channel to more viewers and make more money.
What do you need to run a YouTube channel?
A camera 
This is the most crucial piece of equipment you need to create amazing videos. It goes without saying that a better camera will help your YouTube video recording efforts.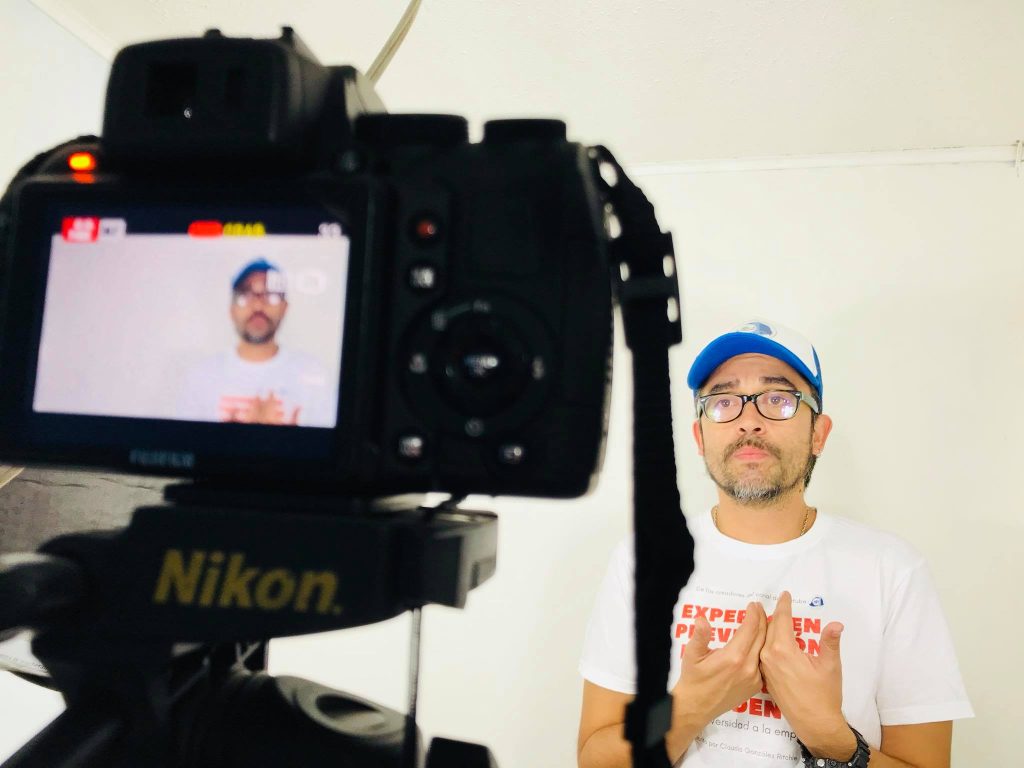 You don't have to buy the most expensive digital single-lens reflex (DSLR) camera on the market right away; there are plenty of inexpensive cameras that are excellent for YouTube videos.
A microphone
Sound is an important aspect of any film or video. You can have the best visuals in the world, but poor audio quality will distract you from your final product. ​​
Some of these items may be mounted to a camera, while others can be put on any flat surface, even a table, for individuals who want to capture their screen in the same location. 
Furthermore, if you're just getting started, don't buy the most costly microphone straight away. There are a plethora of excellent and reasonably priced options. 
Lighting
This isn't the most important aspect of your photographic gear. But if you have some spare cash and want to ensure your kit is up to par, it's worth investing in high-quality light fixtures and lamps.
A stabilizer or a tripod
Do you hope to deliver high-quality footage? So, you'll need these two components in your equipment package. In case you're recording on the fly and your whole video is shaky, out of focus, and all appears fuzzy. 
Video editing software
Low-cost channel – Camtasia ($249)
Camtasia is a versatile and free-to-use screen recorder. The best part about this tool is that it doesn't require any other editing software to be downloaded and installed on your PC or Mac. 
It's easy to use; simply record the video and boom! You have your video and audio recorded without any hassle. Also, it has a built-in editor where you can add annotations, captions, etc.
Camtasia is $249, with the added benefit of being a one-time fee. Unlike other software, there is no requirement to update on a monthly or yearly basis. If you're still unsure about using this program, check the 30-day free trial version.
Medium cost channel ($280)
Doodly is an explainer video creation software. It allows users to create animated videos in minutes rather than days or even weeks with the usual software programs.
Moreover, the user can create any kind of niche content on their YouTube channel with the help of Doodle.
You won't need any high-priced gear, such as a camera or a microphone, in this situation. The single program allows you to save a great deal of money.
High-cost channel – TubeBuddy ($500)
With TubeBuddy, you can multi-task and keep track of your favorite videos as you browse videos or simply visit the site. Moreover, it is also a YouTube-certified tool.
Additionally, rest assured that the service is offered in both free and premium formats. Their services on offer include those installing the software, premium accounts included among them. Premium plans begin at $4.5 USD/Month.
You may also like: How much do Youtuber makers and steps to get paid
The average cost to create and launch a YouTube channel
Although joining is free, you'll need to invest some to earn money. This fee can help you access the best YouTube promotion service.
Think of the cost as a business where you have to give to get. You can end up with really professional-looking videos if you're willing to invest video making equipment such as a high-quality camera or some good video recording software.
Remember that you have to make the work of your competitors irrelevant by being unique in your own way!
At first, you can spend anywhere from $300 and $2000.
Start by experimenting with various goods, and when you're successful, you may upgrade your gear as your business grows to deliver progressively better quality.
Related articles:
– How to advertise on Youtube – Step by step guide
– How to find a YouTube channel or video in search results – A detailed guide!
Conclusion
Now that you've known "How much does it cost to create a YouTube channel?". With the right strategy, you can create a successful YouTube channel, but it will take your time, effort, and money. The great news is that you can start a YouTube channel for free, and the more popular your content is, the more money you can make from your viewers.